Worthwhile Industries Campus – Executive Overview
Description
Worthwhile Funds and Capital Projects are available to qualified individuals and commercial investors. Finance Industry regulators require all investment inquiries to be tracked, so please request access to all downloadable investor materials by reaching out to us at:
By Email: info@worthwhileinc.com     By Phone:  +1 (289) 835-3461
---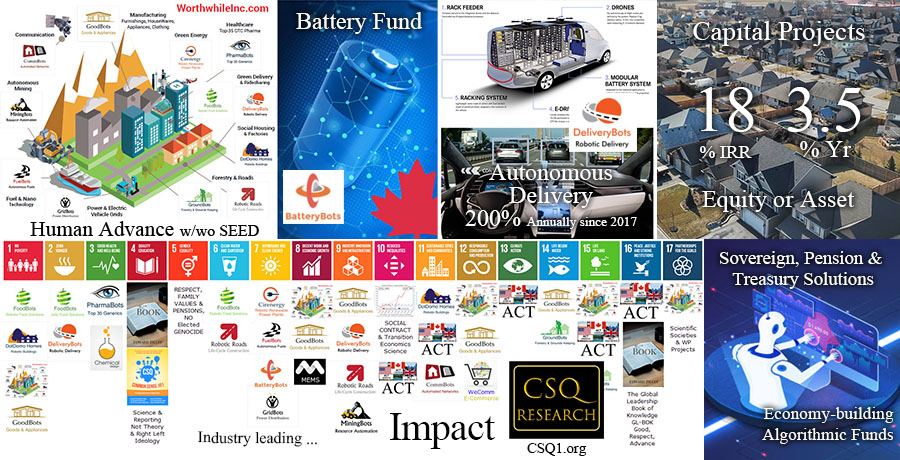 Worthwhile Industries (W.I.) is a Finance Industry-led engineering plan to build strong turn‑around economies internationally. The Worthwhile Industries Fund:
Is a strategic annual investment program that builds autonomous vertically‑integrated supply chains, national self‑sufficiency, and exportable high-quality production globally
Differs from other Private Equity offerings in that its investments reliably advance economies – where past asset-based approaches have hampered economic growth
When we stop investing in the needs of productivity, we stop building – and start collapsing. When we don't report the rate, extent, and cost of our collapse, we can't take corrective actions. This creates a leadership void where everyone loses; the wealthy might not feel collapse like others, but make no mistake that everyone's financial and social situations are diminished.
Succeeding inside a shrinking economic pie is still losing – and it's not expert leadership.
Worthwhile Industries' companies build an Infrastructure of automated, cross-industry, vertically integrated, risk-mitigated, strategic national productivity, abundance, and export. Tesla's explosive growth and financial performance is indicative of production companies that lead with vertically integration and technology today.
Production and technologies focus here includes autonomous production and delivery of:
Ground, Air, Rail, Sea Transportation – Vehicles, Trucks, Transit, Ride-sharing
Mining, Energy, Fuels, Nano Tech and Chemicals
Manufacturing and Fabrication
Construction and Infrastructure
Housing Development
Food and a Pharmaceuticals
Wholesale, Retail, National and Export eCommerce Integrations, supply chains, micro-processors, robots (assembly lines), delivery, and marketing apps
Other industries and cross-industry integrations as indicated in the Worthwhile Summary picture above