FoodBots
Abundant Food – Grow, Process, Package & Deliver
FoodBots' robotically-assisted farms and appliances produce and prepare 100-Top organic food & grocery products. At Foodbots, we don't produce one or two crops a year, we produce daily and can reduce growing times in some crops because our farms ensure ideal light and nutrient conditions.
With no insecticides, no herbicides, and mold prevention too – we package and then deliver fresh, high-quality locally-grown brands as both groceries and prepared meals – in uncooked and cooked packaging.
FoodBots is an automated fulfillment-as-a-service hitech where next-generation systems automate ready-for-table produce, baked and even genetically and nutritionist-selected foods, meats, and dairy for every community.
Scroll Down for Video Tour
At FoodBots, our vision sets us apart. We design and build our farms to provide delicious, pesticide-free and herbicide-free foods on a sustainable food infrastructure that grows fresh locally and serves daily too. FoodBots is a Worthwhile PLC Company, and that means that our systems are designed to eradicate scarcity and to build abundance as they connect to other industries within our automating communities – always in a socially responsible and sustainable way.
FoodBots are designed scalably so that we can provide the very best of quality control and healthy organic produce for our healthy and happy customers, and investors, wherever they may be in city centers or remote communities around the world.
AUTOFARM
30,000 Heads of Lettuce a Day, Two-Thousand bagged Carrots, mushrooms, on-and-on. The autonomous systems that manage our day-to-day needs build a sustainable community OF ANY SIZE, ANYWHERE !
AutoFarms come in configurations suited to every market – from large farms, to Office-buildings, to Shopping Center Kiosks, and even to Outer-Space. AutoFarm produces farm-fresh in every climate – on planet or off.
The approach of growing where we live, stands to save one-third of our total fuel needs
Abundant Food and Clean Water
No-one starves once food and water are automated; submarines and aircraft carriers produce 400,000 gallons of clean water a day. Most areas of the planet have access to water that simply needs sanitary processing – and that becomes an energy problem to solve. FoodBots benefits:
ensures sustainable, scalable abundance in cities and remote areas;
is profitable for investors
takes a break when conventional farm crops are harvested, so incomes are not interrupted
local productions reduce nation's total national fuel needs by as much as one-third
FoodBots integrates with compatible CSQ #WPProjects Certified Programs like DotDomo Homes, GoodBots, Cirenergy and Robotic Roads.
Contact us for more information about FoodBots at info@worthwhileinc.com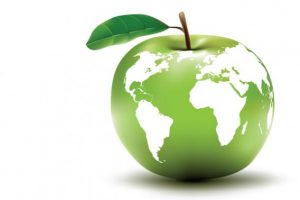 Eliminating Hunger
Recycle food that isn't consumed, there is plenty more where that came from after all. Abundance, alongside automations in food processing and delivery, in harmony with sustainable government support policies eventually eliminates the need for food banks.
These supports of our basic needs ensure that the lowest 49% of any society can turn their energies toward creating exports for their country's automations – just like Germany and China have this past twenty-years.
Failing to support the lowest-income 49% of citizens costs the United States $8-trillion annually, Canada $630 billion, the U.K. $1.3 Trillion – let us take this expensive policy off the books now for good.
Worthwhile FoodBots productions scale quickly to every nation on the planet and could one-day feed our world reliably. A community with prosperity in the basics of a good life, sustains its population with between 2 and 3 children per couple in research, so overcrowding never becomes an issue either.